Struggling to create the perfect pin? I'll show you how you can easily create beautiful images that attract your ideal reader.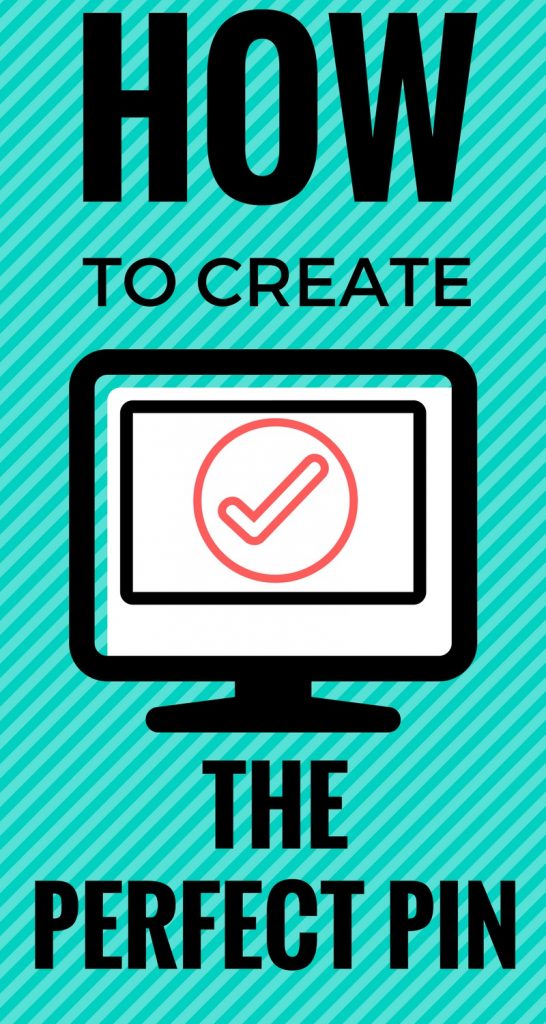 In this episode of the Pinning Partners podcast I talk about WHY you want to create the perfect pin and HOW to do it. I also give tips on how to make your pin stand out in a sea of other pins. Listen to the podcast below and then check out the show notes for additional information.

Episode 3 –
Why do you want to create the perfect pin? You only get a brief second to catch a Pinterest users attention with your pin. You want to attract them with your pin and have them click through to your site with your caption.
Pinterest rates your pins and profile based on how many likes, comments, repins and tried its it receives. The best way to get those is to have an attractive pin that readers want to share.
The best places to create a pin are:
Photoshop
Word or similar program
The ideal size of a pin is
735×1200 pixels.
You can easily create a photo this size in any of the programs above. To do it in canva you have to have the paid version though. I use
canva
for its layouts then upload it to
picmonkey
to crop. Its a little more work but worth the effort.
A pin starts to cut off after 1200 pixels long and an "expand" image is placed on the bottom of the pin. Viewers have to click on the pin to see the full thing. Some people say the super long pins don't work as well but I haven't experimented with them to give a defiant answer. If they are working for you then keep doing what works!
You want to make sure the images that you use for your pin are big and bold while also catching the attention of your ideal reader. Your pin should present a problem that you plan to solve on your blog.
I have 4 pin templates for my email subscribers to use. You can sign up below and I'll send them right over to you!
Your pin should also be vertical. I did have
Sharon from Mrs. Hines' class
tell me that diy and decor pins are still effective horizontal. As long as your image is converting Pinterest scrollers to blog viewers then you are doing it right.
If your big and bright images don't catch the attention of the viewer then you don't might. You want to use a bold font that stands out in a sea of pins. Stick with only 2 different fonts on a pin; anymore and it starts to get too busy.
Pinterest is not a social media site but a search engine and you want to be able to grab and retain those searchers.
Pins should also be branded similar to your site. That means using the same colors, fonts and logo that you have on your website. Its builds a level of trust that the pin people clicked on is where they wanted to land. If they are too different they may click off and then you lose then back to the sea of pins.
Another important part of the perfect pin is making sure to name it properly. You want to have a keyword rich description in the title of the pin AND the image name. Don't leave your photo as IMG7761! That will not bring you any search results. If someone wants to pin something from your site but they don't write anything in, the description is pulled from the title of the post or image, depending on how they pinned it. When you use keywords in your pins you are actually helping yourself two fold – on Pinterest and Google search. It takes a few seconds to change the image name in
picmonkey
or
canva
and is well worth the time!
Next I talk about how to actually pin to Pinterest. You can:
1. Manually pin – Go to the top right of Pinterest and click on the +. You can either upload an image directly and add the URL or you can copy and paste the URL and then select the image. If you want to use an image that is not in your post then you can use the + button and upload a different image. You can also do this in buffer, another scheduled, to do this. If you want to add a really long pin (longer then 1200) then buffer or doing it manually is best.
2. Use a scheduler – I use a variety of schedulers for Pinterest. My favorites are schedulers some with affiliate links:
3. Pin it button – Add a pin it button to your site with a plugin. This allows users to hover over your image and click "PIN IT".
4. Pinterest extension – I didn't mention this in the podcast but you can also download the Pinterest extension and use that to add pins. Once you download it, you click it then it gives you the option of picking a pin. You can then choose your board and add the pin.
Just to recap the episode –
The perfect pin is big and bold.
The optimal size is 735×1200.
Your pin should attempt to solve a viewers problem with your pin and the content on your blog.
Pins should be clear and targeted to your ideal reader.
Vertical pins are best.
Choose a bold font to overlay on the pin.
You can manually, schedule, use a pin it button or use the extension to add your pins to Pinterest.
Four free pin templates are provided to email subscribers as well. Sign up below to get them!
Here's to creating the perfect pin!
*This post contains affiliate links to products that I use and highly recommend.