Looking for ideas on what to pin in November?  We've got you covered!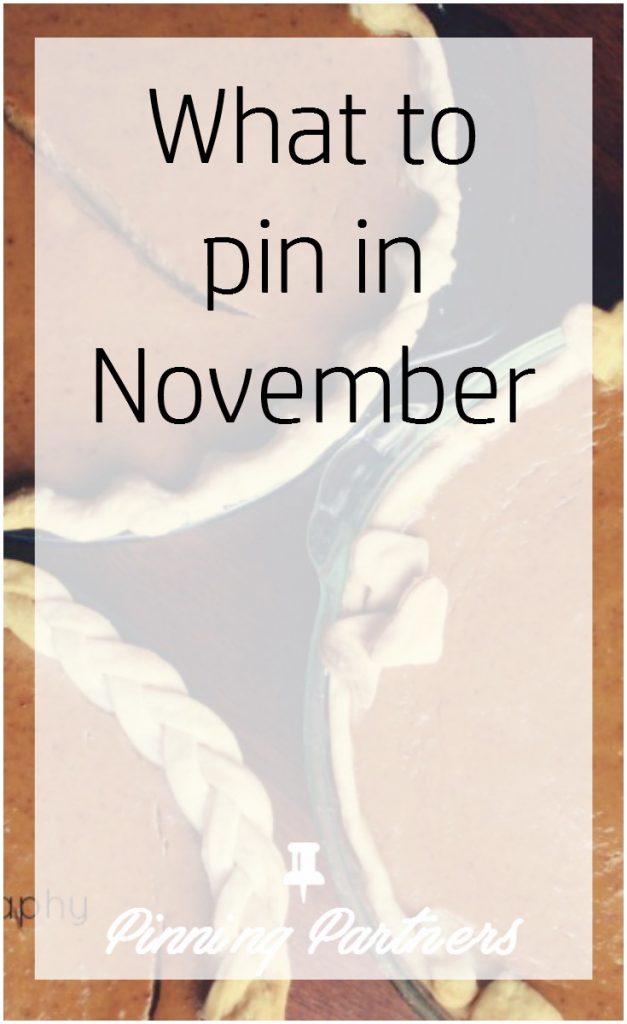 Hey yall!  Pleaaase tell me that in other parts of the country it actually feels like fall. We are sitting at a balmy 85 plus degrees EVERY DAY and it's really bringing me down. I want 60 degrees or lower so I can enjoy a piping hot latte in my cable knit sweater. Get it together fall, I've got plans!
Moving on to more important things, here is what you should be pinning in November to get the most traffic!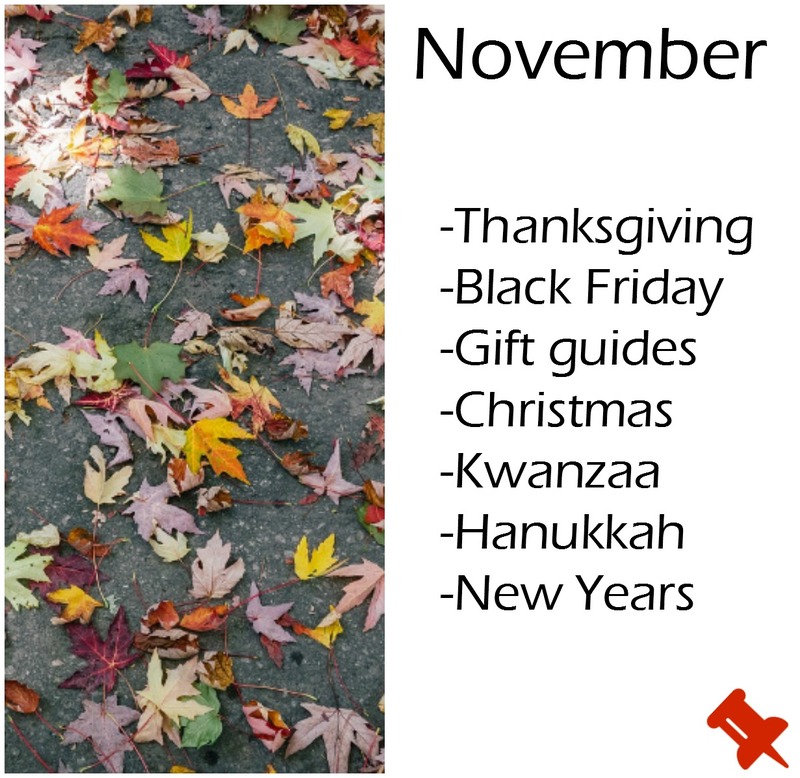 This month is pretty easy for pinning. Get your Thanksgiving content out NOW and anything that deals with Black Friday or saving money for Christmas. The one thing I want to point out is the gift guides.
What is a gift guide? It's a post of 10-15 products that fit into a specific category that would be good for gift giving. Something like Gift for the pasta lover, Gifts dad would LOVE, Gifts for your brother-in-law's uncle's grandma. The last one is a joke. (I laughed.) You write up a post, add images, AFFILIATE LINKS, a pretty Pinterest image and boom. You're done. Make sure you disclose in your post that you are using affiliate links.

Start thinking of some ideas your readers would love and get those guides out NOW! People are already looking for Christmas gift ideas and you want to be able to help them. And make a little extra cash on the side. If you need any help with gift guides, shoot me an email and let's chat!
---
Ok second order of business – a Pinterest challenge!

Starting this Wednesday I am going to host a 7 day Pinterest challenge in the Pinning Partners Facebook group. (Editor note – depdning on when you read this post the challenge may have ended.  But I try to do one challenge a month in the group so please join us!)  The next few months are great for Pinterest traffic so lets make sure your account is in great shape.