Use Tailwind?  You need to know about their tribe feature!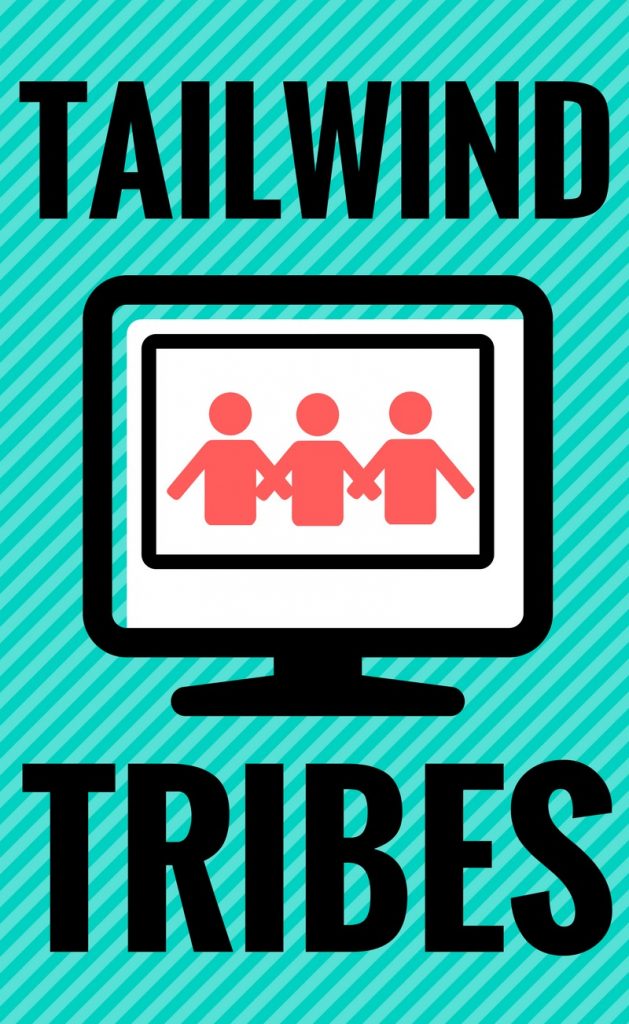 Hello pinning family! I am super pumped this week for two reasons. 1. Thanksgiving is less than a week away and it's my favorite holiday. I love spending time in the kitchen with my mom making a big 'ole meal for our family. And then of course eating said meal is also pretty great. (But the time spent together is what I enjoy the most!) And 2. I'm talking about Tailwind again today! Woohoo!  (That's my affiliate link too!)
---
Today's topic – Tailwind tribes

---
One of the really cool features about Tailwind is that they make it really easy for you to find new content for your followers. They understand the importance of sharing not only your pins but others as well. It is about not only self-promoting but making sure that you are providing value to your followers. The easiest way to find new content on Tailwind is to join a tribe.
A tribe is a group of people who come to a pinning agreement and share each others pins to their followers. Everyone in the tribe adds pins to the tribes "pool" of pins and then repins the ones that they think will best fit their audience.
Sounds awesome right? Let me walk you through how to start using Tribes. Head over to the left side of your Tailwind dashboard and find the "Tribe" section. Once you click on it a prompt will come up to "Create a new tribe." Enter your tribe name, description, rules and pick a tribe category.
You can create a general pinning tribe that covers a variety of topics or you can get specific with your tribe. It's up to you!
Once you have created your tribe, Tailwind walks you through how to use it.
When you go to schedule via Tailwind you are given the option to add your pin to boards AND to your tribe "pool".
Or you can add your previously published pins via the Pin Inspector or Published Posts pages.
Finally, pick which tribe you want the pin to be added to and you are done. Your content has been added to your tribe's pool of pins to be repinned by others.
The benefit of doing this is that your pins will be repinned by more people to different boards then your own. It extends your contents reach past just your account. Which in turn will increase followers, repins, clicks and page views. It also gives you a chance to grab great content to share with your followers.
Want to try out tribes? Join the Pinning Partners tribe! To join CLICK HERE to become a member of our community. Then check out the sidebar for instructions on how to access the tribe!
I've also included a free Pinterest planner to help track your Pinterest growth. Enter your email below and I will send it right over!