Have you ever scrolled through Pinterest and spotted a pin and without even clicking on it you knew who it was?  That's branding!
Branding!  There are whole courses, books and websites designed to teach how to brand your business.  People spend tons of money on just the RIGHT logo for their brand.  With just the right colors and just the right feel.  Branding is a whole industry in itself.
And you know what?  I'm not a branding expert.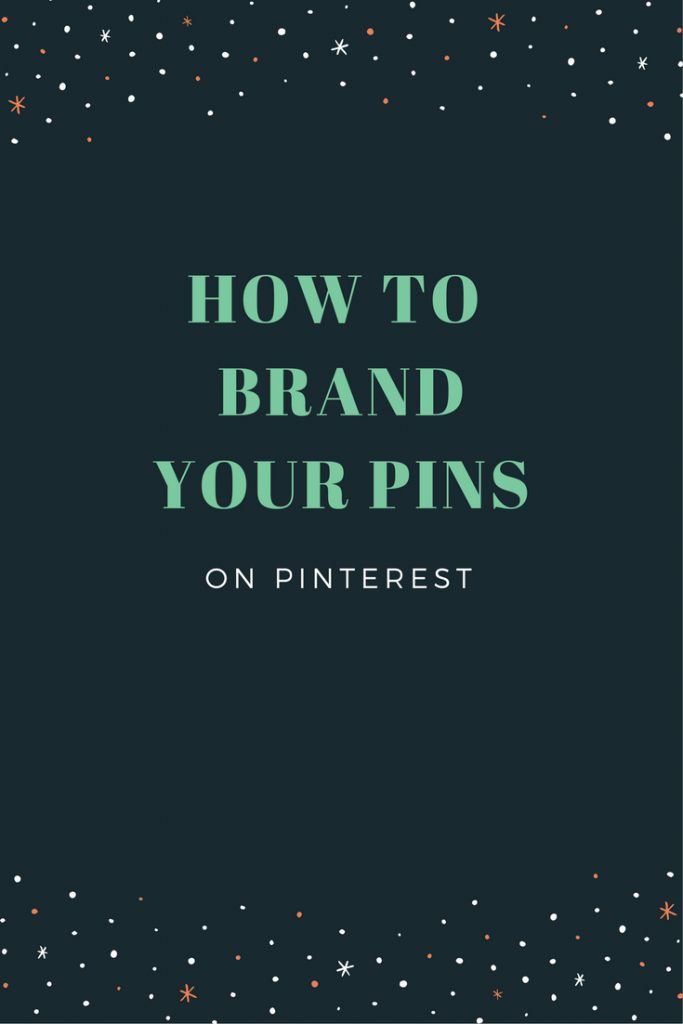 Good news though.  I do know the most important thing about branding your business.  It's not the big fancy logo.  It's not the serene color palette you spent weeks picking out.  It's not that super hip font.  Want to know what it is?  It's being consistent.
Yup.  It's that easy.  And here's how you do that on Pinterest with your images:
Pick an image size.  And stick with it.
Pick a font.  And stick with it.
Pick a logo.  And stick with it.
Pick a color scheme.  And stick with it.
People skim through Pinterest all the time.  All day long.  When they see a logo over and over again, they start to take notice of it.  It grabs their attention.  It starts to feel familiar.  Even if they have never been to your site or clicked on one of your pins before.  And that's what you want.  You want them to stop scrolling and look at YOUR pin.  And one of the best ways to do that is to brand your images.  With the same font, logo, and colors – EVERY PIN.
And then to build trust, make sure that your website uses that same branding.  Font, logo, colors.  Let the reader know that they landed on the right site.  Bring them in.  Welcome them and give them the warm fuzzies that they made it to the right website.
Are you ready for the secret?
Be consistent.
Mic drop.
Pssst.. want even more help on Pinterest? Sign up for your free Pinterest planner below!