Hey there! I have a podcast! Finally! After months of thinking about it and working on learning the equipment, my first episode is officially live.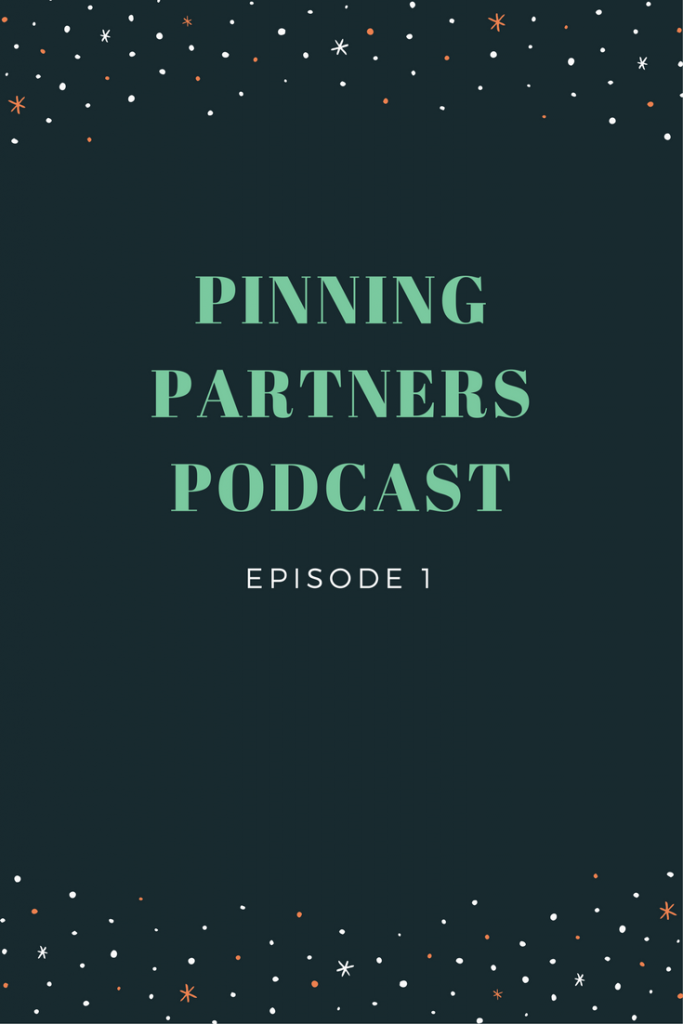 Listen to it here –

Notes about this podcast –
This is my first podcast – and it's NOT perfect. That's not going to stop me from sharing it! Hopefully the more I do, the better they will become. (No promises though.)
I talked about the retreat in Vegas as a tuning point for Pinning Partners. I loved my time being with other bloggers and the motivation to start something I had been considering for awhile. When I got home I create Pinning Partners and have been running with it ever since.
I love the 5 sigma social media approach that I mentioned. I plan to use that as the driving force behind Pinning Partners and the content that I share.
You can sign up for the Pinterest ecourse HERE.
You can sign up for email updates HERE.
The music is Little Glass Man by Tidal.
Be sure to join our mailing list. I'll send new podcast updates and other small business social media tips. Plus just for joining in you will get instant access to our resource library!