Pinterest has just announced some serious upgrades to their platform. The 3 new updates are being called "visual discovery tools" and they are pretty neat little adjustments. Here is what you need to know about the new tools and how they will help your small business.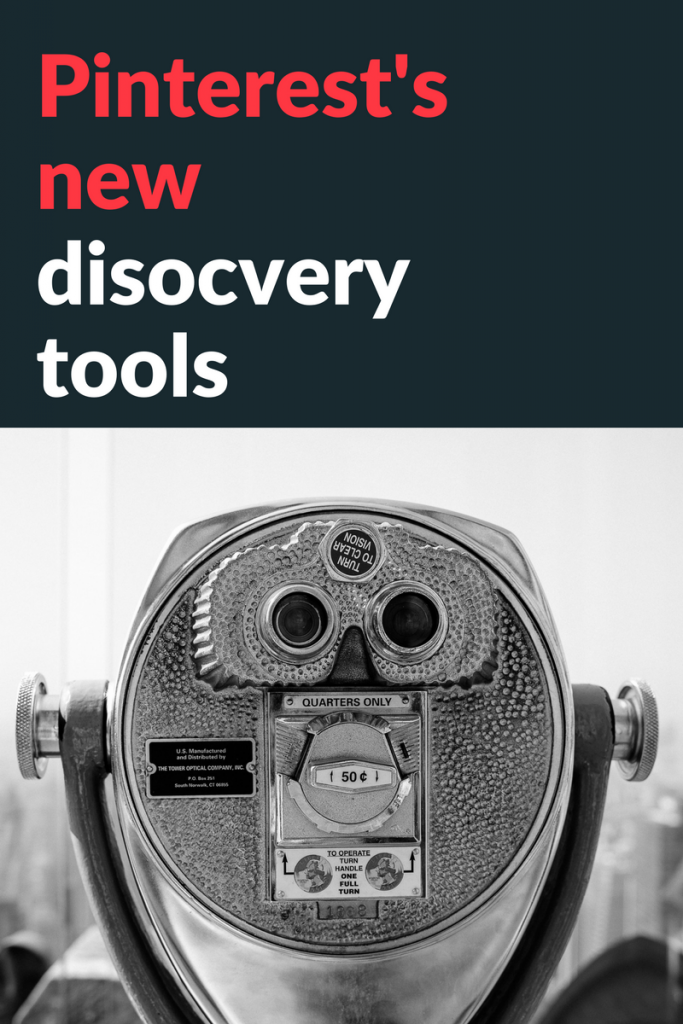 It seems that Pinterest keeps on coming with the changes these days. First they brought out promoted pins and then they switched up their algorithm to the "smart feed". Or did they switch the algorithm and then introduced promoted pins? Oh and then they added the "tried it" feature into the mix.
Needless to say, there have been a lot of new changes to the visual platform.
And Pinterest is not done yet. Their goal is to help viewers find what they are looking for even if they don't know exactly what that is yet. They have created their new visual discovery tools to do just that.
The new tools include – Shop the look, Pinterest lens and Instant ideas.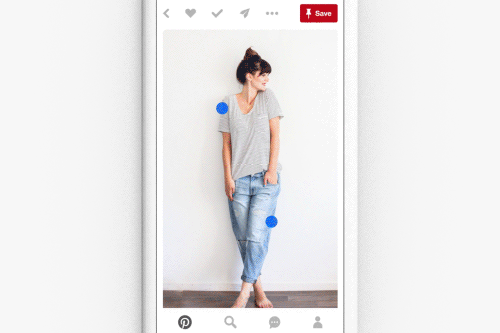 source
Shop the look allows fashion pins to include links in order to purchase the clothing featured. If you type in "date night looks" or "spring fashion ideas" you will get a ton of pins full of outfits. Now look for the little blue dot on the clothing in the pin; that's a buyable item! You can click on the blue dot and it will bring up either the exact piece of clothing or something similar. Shop the look also gives you different outfit ideas based off the pin you are browsing.
It's a pretty neat upgrade especially if your small business sells clothing or accessories. This should be a great way to increase sales through Pinterest. My suggestion would be to take pictures of your pieces and upload them to Pinterest. Or save them directly from your website. This feature is currently only available to a select few department stores but should be ready for smaller retailers soon!
Need a little help with Pinterest? Grab our free Pinterest planner now!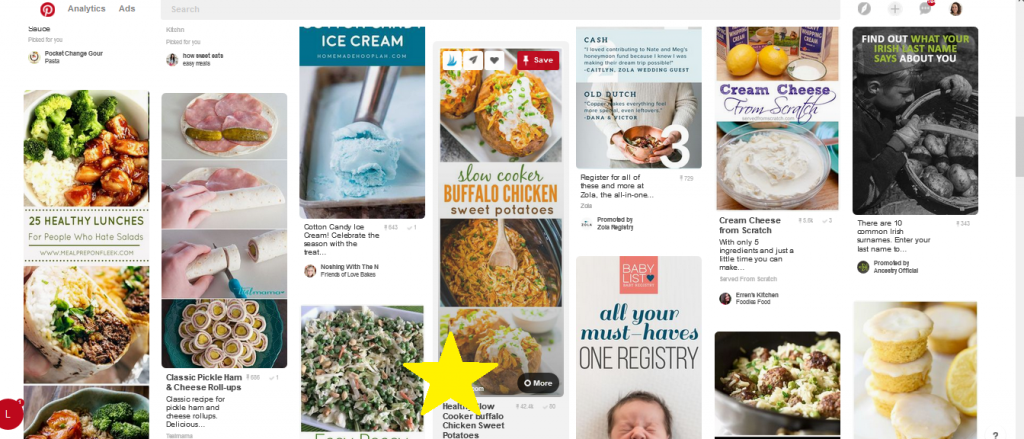 Another new feature that Pinterest has introduced is Instant ideas and this may be my favorite as a user. It allows you to see more of the pins you want to see. When you are scrolling through Pinterest on the web or on your phone you will see a circle at the bottom right of all pins. (See the bright yellow star above for an example.) If you click that "more" button then some of the pins around it will change into related pins.
When I pressed the more on this healthy slow cooker buffalo chicken sweet potato pin, Pinterest changed 3 pins around it to similar recipes. (They were skinny buffalo chicken stuffed sweet potatoes, crock pot balsamic chicken and crock pot barbacoa for reference.) You can continue to press the more button and different ideas will appear around that pin. It's a great way to bring more of the pins YOU want to see back into your feed.
Since Pinterest runs of descriptions, the best way to have YOUR pins show up when a user hits "more" is to use keywords. Make sure in your pin description that you have loaded it up with searchable keywords.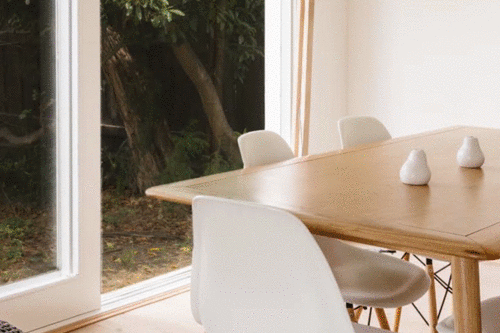 The final new visual discovery tool is Lens. And I'm not going to lie, it's pretty freaking cool! Lens allows you to take a picture of ANY object via the search bar in Pinterest. Pinterest then brings up similar suggestions to the object you just photographed. Sometimes they will have the exact item. They even have decor ideas or outfits or recipes that can go along with your snap.
They have buyable pins on some of the items so that you can instantly purchase what you just searched. Which again should help our retail businesses in the future.
Lens is currently in beta testing and should be rolled out to Android and iOS soon!
You can read more about the new visual discovery tools on the Pinterest blog HERE.
Don't forget to grab your free one page Pinterest planner as well!